Burgundy red printed leather lace shoe /

€ 229,95

€ 137,97
incl. VAT
---
This mid-high casual lace shoe is made of burgundy red leather. The leather vamp is finished with a print.
---
Ordered before 17:00, shipment same day

Delivered within 2 -3 workdays
Free shipping from € 100 & always free returns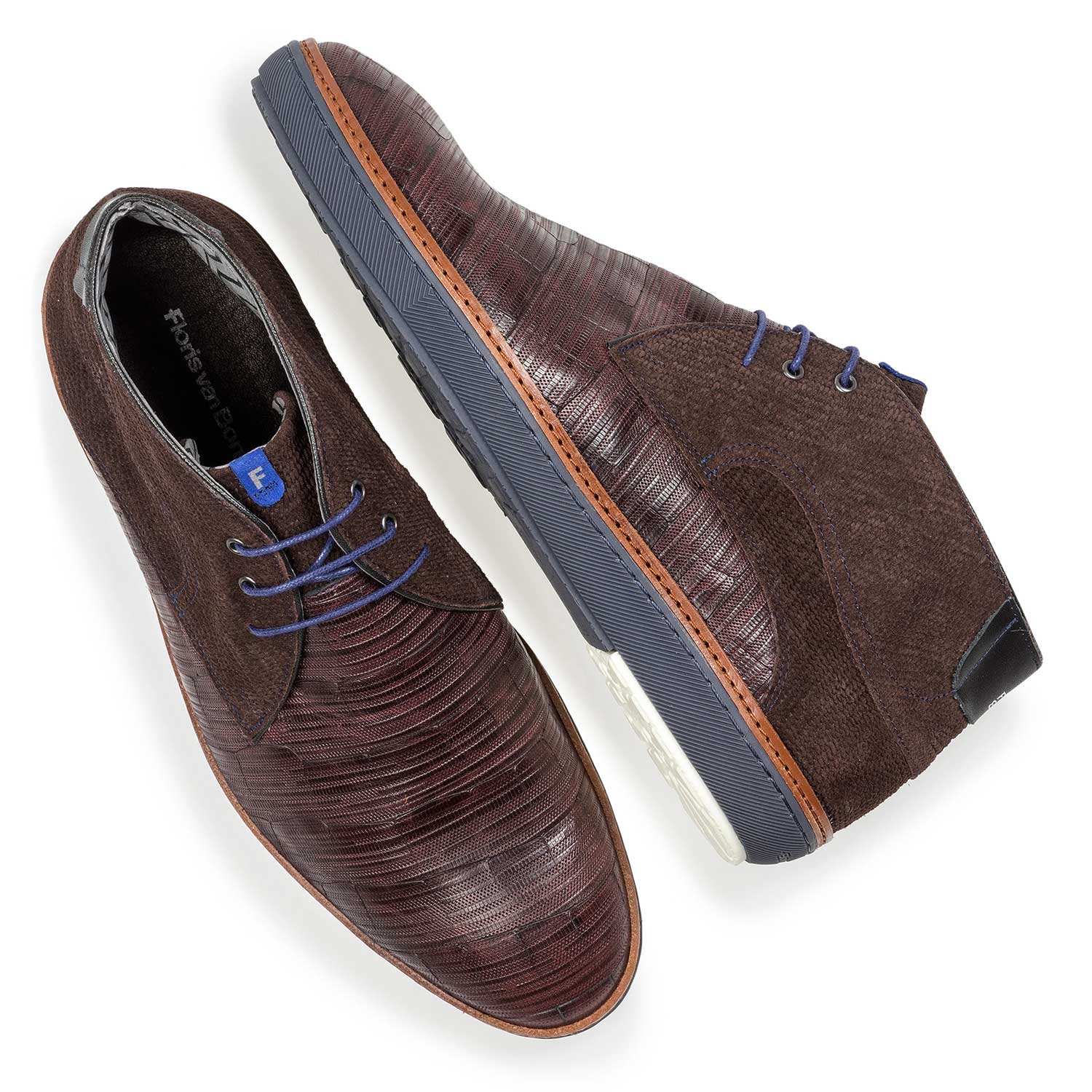 Floris about this shoe:

"Meetings, those are one of the most pointless things that I can imagine. When I am in a meeting I normally draw little puppets. At a certain moment during a very long meeting I realised that I was trying to make all these puppets fit into each other so you get a large all-over pattern. Subsequently I spend a few more hours on this and now it has become a beautiful pattern that is applied underneath this sole. It contains all different kind of animals: an elephant, a dinosaur, an octopus, a dachshund, a bird etc. It has become some kind of 'Escher on mushrooms'. Apart from that, the shoe is just a nice basic boot with a wide fit."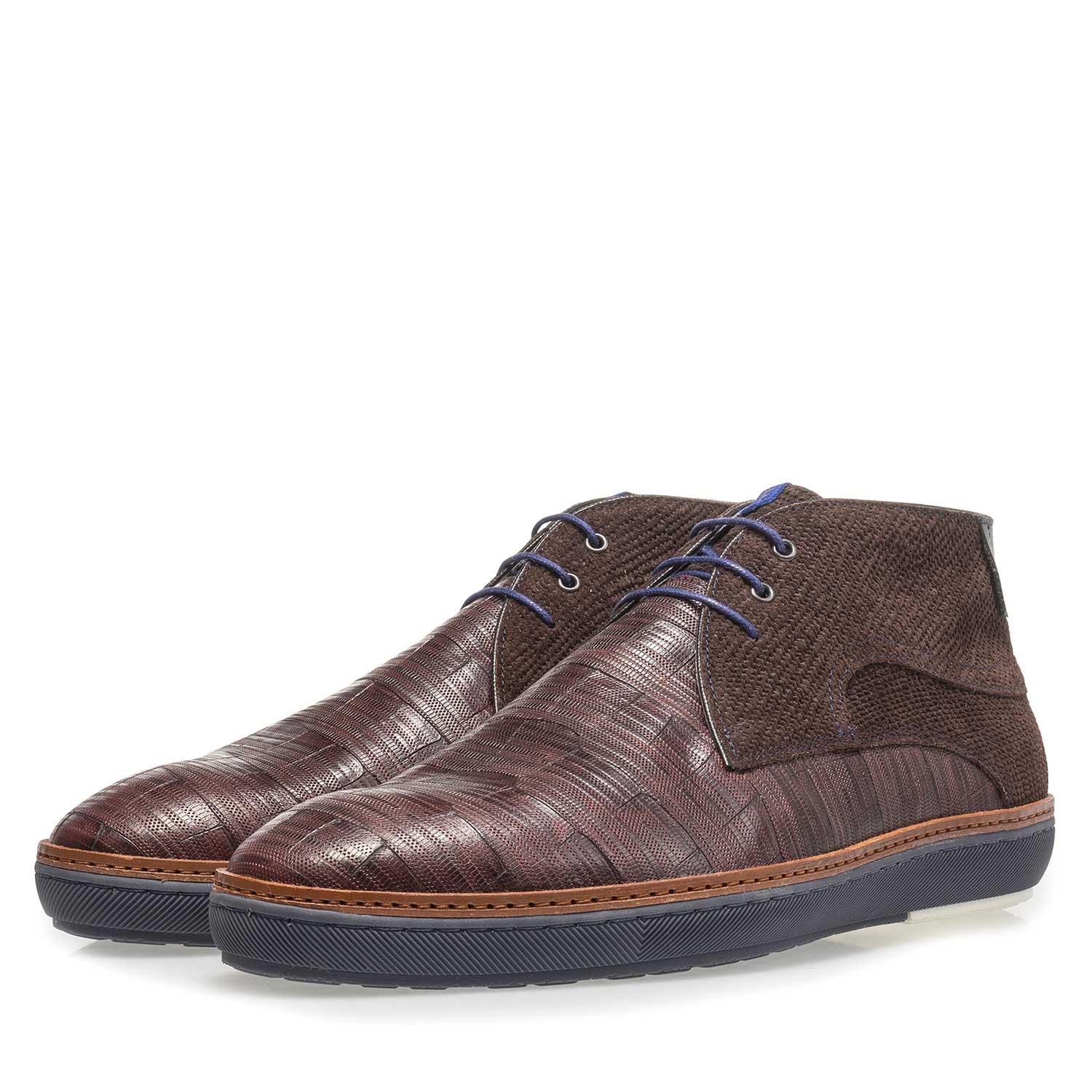 Product information
Casual mid-high lace shoe
Burgundy red printed leather
Brown leather welt edge
Lacing with cobalt blue laces
Blue rubber cup sole finished with a white heel tip
Finished with an 'animal print' sole: A unique creation illustrated by Floris
Black leather footbed, removable
Shoe last 725
Width H
Ago style
Matching belt: 75202/03
Clean and care product: Carbon Pro Spray