Floris van Bommel black leather men's lace-up boot /

€ 269,95
incl. VAT
---
Classic black leather lace-up boot (article number 10670/01) with blue accents. The lining and inner sole are leather.
---
Ordered before 17:00, shipment same day

Delivered within 2 -3 workdays
Free shipping from € 100 & always free returns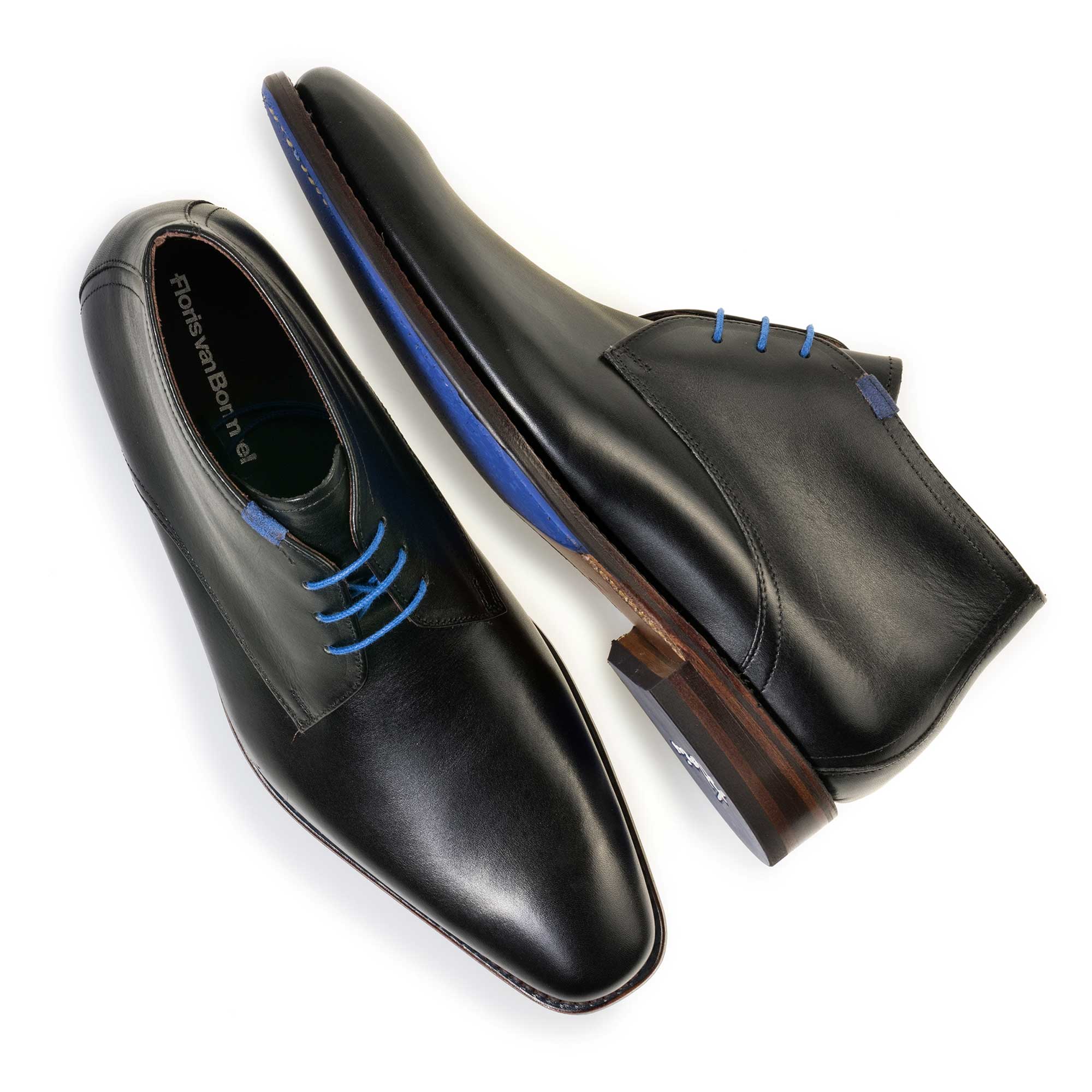 Floris about this shoe:

For this shoe, we still apply the colour variations in our production plant by hand. One might think that this should be fairly easy for a black pair of shoes. But this isn't always the case. Precisely because you can't add more character using colour effects on a black shoe, the type of material and finishing treatment become even more important. The right type of glossiness, the fineness of the leather's texture (pores, hairline), the thickness of the leather, the right tanning, and the calf's age are crucial aspects when it comes to black shoes. Apart from buying the right materials, treating the black leather in our 'finishing department' plays a very important role. For instance, we use something similar to a mini clothes iron to iron the shoe's leather. The heat generated by the iron causes the leather fibre to contract and the texture closes a little bit which creates a beautiful, silky shine. Depending on the type of leather, our finishing department is also equipped with a hot air cannon, a flame thrower, various kinds of waxing and grinding brushes, a spraying booth and polishing rags in order to make the greatest black pair of shoes there is.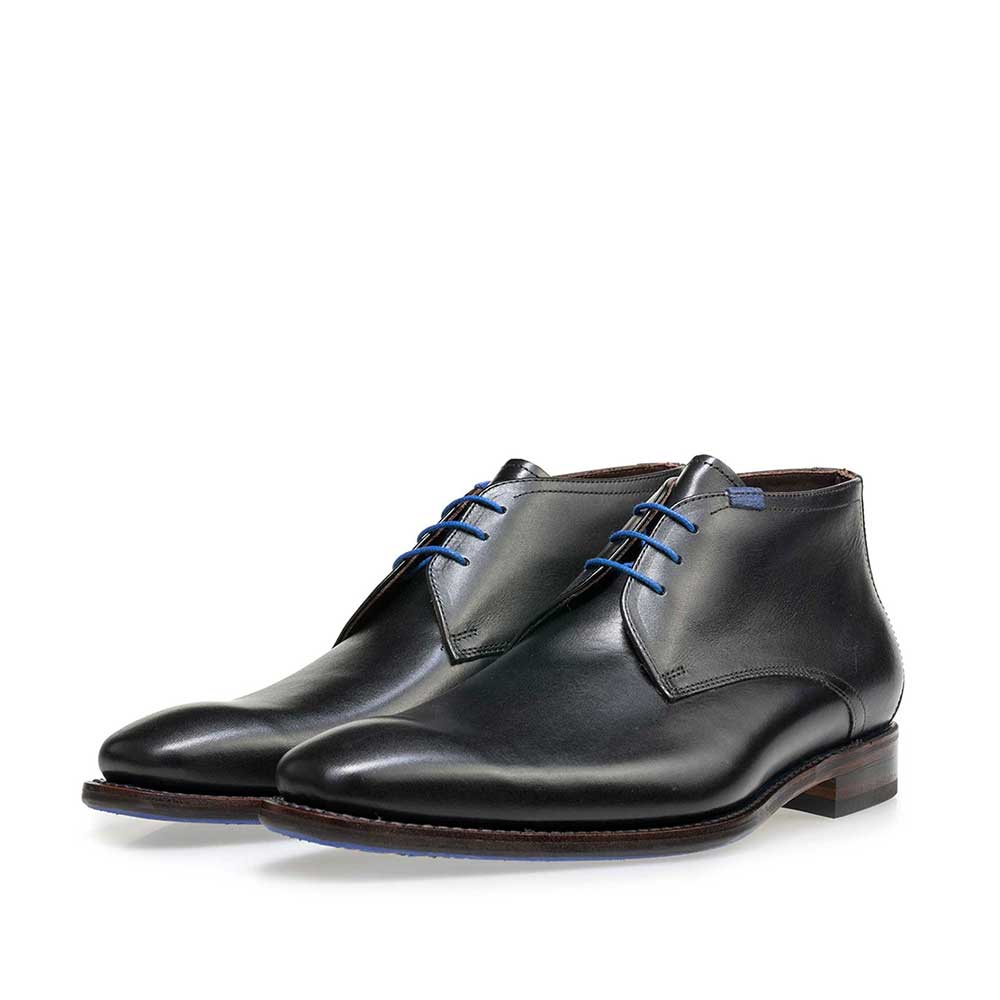 Product information
This neat but modern black lace-up boot is made entirely of leather. The shoes owe their classic touch to a last Van Bommel used in the fifties, which this last is derived from. The electric blue laces, the electric blue suede accent on the upper leathers and the decorative stitching on the sides make this boot extra special. The rubber sole is bright blue and features an animal print. The heel consists of several layers of leather and has a bright blue rubber heel tip.

Workmanship
Goodyear: Using an inner stitch the inner sole is attached to the upper leathers and the sole edge. Afterwards, the running sole is attached to the upper leathers with stitching through the sole edge and the sole.

Last
H-last, extra width measurement. Slim-looking last with rounded square toe.

Matching accessories
Black leather belt (article number 75046/01)
A belt matching these shoes is available. The belt is the same colour and material as the shoes. Details on the belt such as the grain, the structure of the leather and the finish methods used are identical to the shoes. The belt can be tailored exactly to size by hand.