Floris van Bommel black leather men's lace-up shoe /

€ 259,95
incl. VAT
---
Dress lace-up shoe in black leather (article number 14370/01) with electric blue accents. The sides feature decorative stitching.
---
Ordered before 17:00, shipment same day

Delivered within 1 - 3 working days
Free shipping from € 100 & always free returns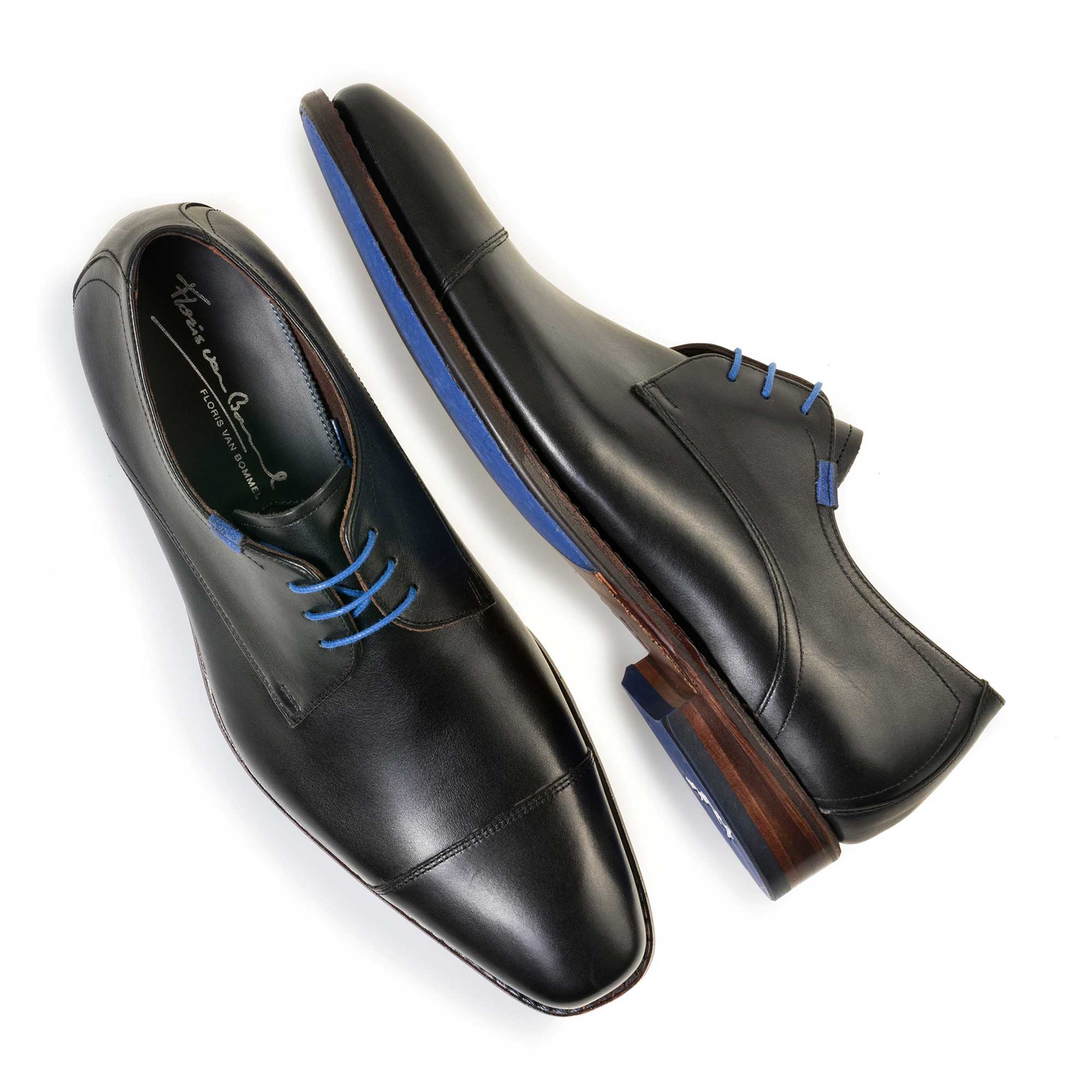 Floris about this shoe:

These shoes are made according the Goodyear production method. We cannot add more craftsmanship! Each part is customised by hand in our factory here in Moergestel. You will come across poetic professional jargon, such as patching, spraining, side licking, cutting and 'sloping'. It makes my cobbler's heart beat faster... We have made shoes this way for centuries. Initially completely by hand and after the industrial revolution with the help of machines. At the end of the production process the side of the sole is given the right colour with a brush dipped in stain. Without spilling! That tray with stain is placed about 30 metres from the desk where I am typing on now. Producing shoes... we really love it here.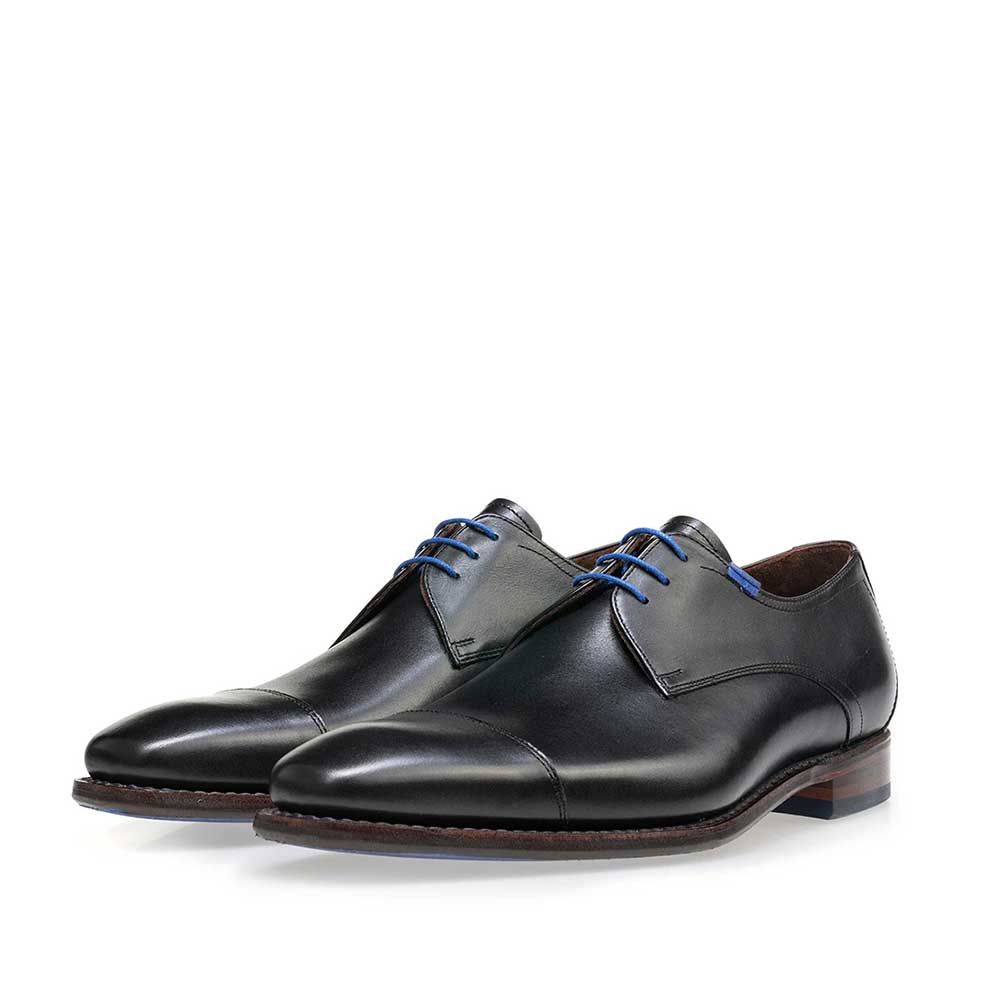 Product information
These modern, smart lace-up shoes are made of black calf skin. The suede strip at the top close to the laces is electric blue, as are the laces. The sides feature decorative stitching. The heel consists of several layers of leather and ends in a bright blue rubber heel tip. The bright blue rubber sole has a print of animals that all fit together, the animal print. The lining and inner sole are leather.

Workmanship
Goodyear: Using an inner stitch the inner sole is attached to the upper leathers and the sole edge. Afterwards, the running sole is attached to the upper leathers with stitching through the sole edge and the sole.

Last
H-last, extra width measurement. Slim-looking last with rounded square toe. The shoe is derived from a classic Van Bommel last used in the fifties.

Matching accessories
Black leather belt (article number 75046/01)
A belt matching these shoes is available. The belt is the same colour and material as the shoes. Details on the belt such as the grain, the structure of the leather and the finish methods used are identical to the shoes. The belt can be tailored exactly to size by hand.