Black Rabbit by Jeff Koons /

€ 650,00
incl. VAT
---
This balloon rabbit by Jeff Koons is a great piece for all art lovers. The object is one of Floris' Favourites. The sculpture is 28 cm high, made of "cold cast resin" and weighs 2 kg.
---
Ordered before 17:00, shipment same day

Delivered within 1 - 3 working days
Free shipping from € 100 & always free returns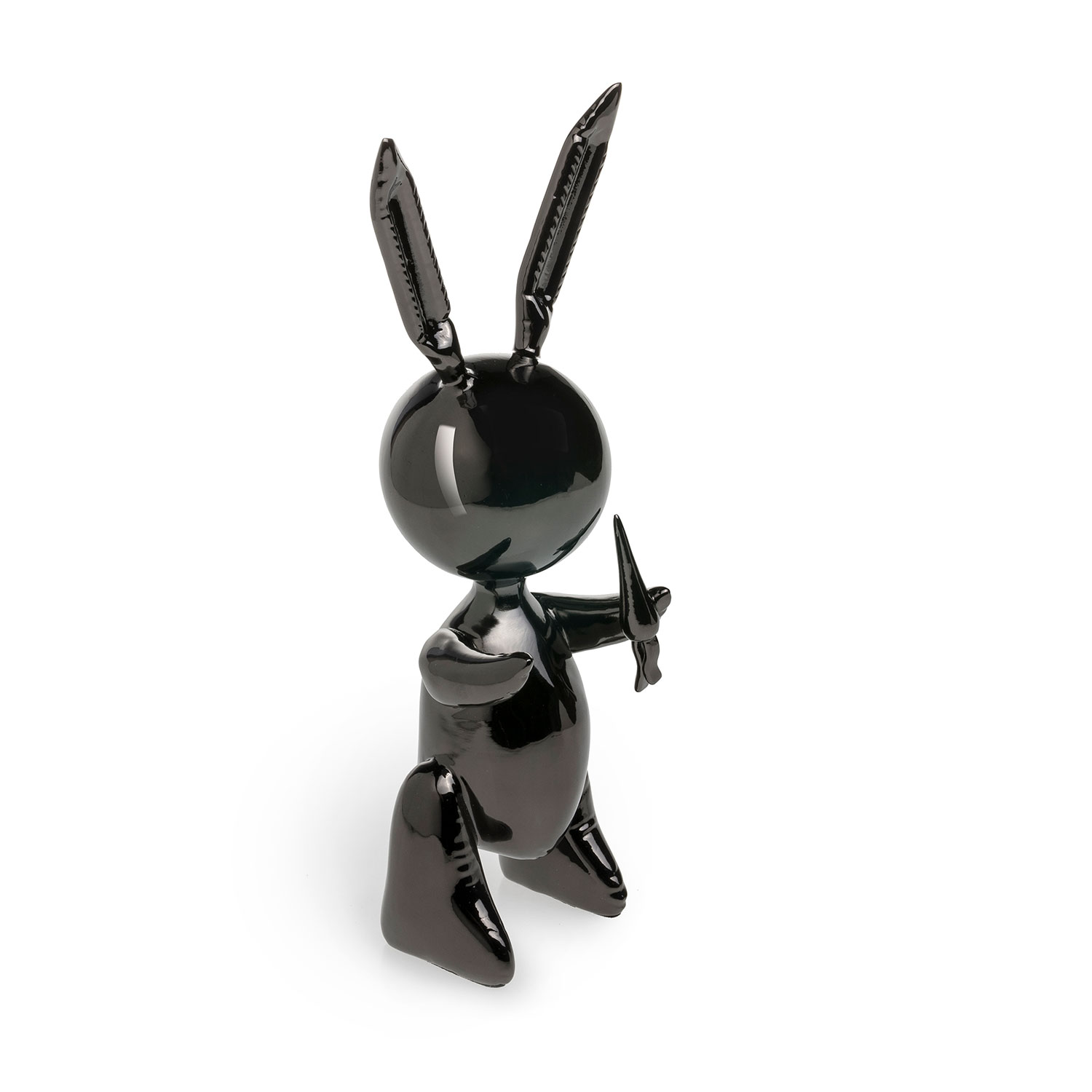 Floris about this shoe:

"When I had to choose my examination subjects at secondary school, I naturally opted for what is known as the 'fun pack'. Long live the good times! That meant that one of my examination subjects was 'drawing'. Not because I was particularly fascinated by the art of drawing, but simply because homework involved nothing more complex than making a drawing of your choice. As time went by, I became utterly fascinated by art in general and above all the principle of creation. You start with nothing and at the end of the day you have 'something'. During a school trip to Paris, sometime in the early nineties, I came across the work of Jeff Koons. At the time he was the enfant terrible of the art world. My teenage brain went into overdrive trying to understand how you could colour so far outside the lines, and still be really successful; or more accurately be so successful precisely because of crossing the lines. Some time ago, I was able to pick up this replica of Jeff Koons' 'balloon rabbit'. It served as a sort of private miniature altar. This year the original was sold for 91 million dollars, making it the most expensive work of art ever sold by a living artist. What better reason could there be for ordering a few extra copies, and presenting it as a mega 'Floris favorite'?"

Limited edition (500 stuks), Jeff Koons 'Balloon rabbit' (black) replica by 'Éditions studio' via 'Dope Gallery'.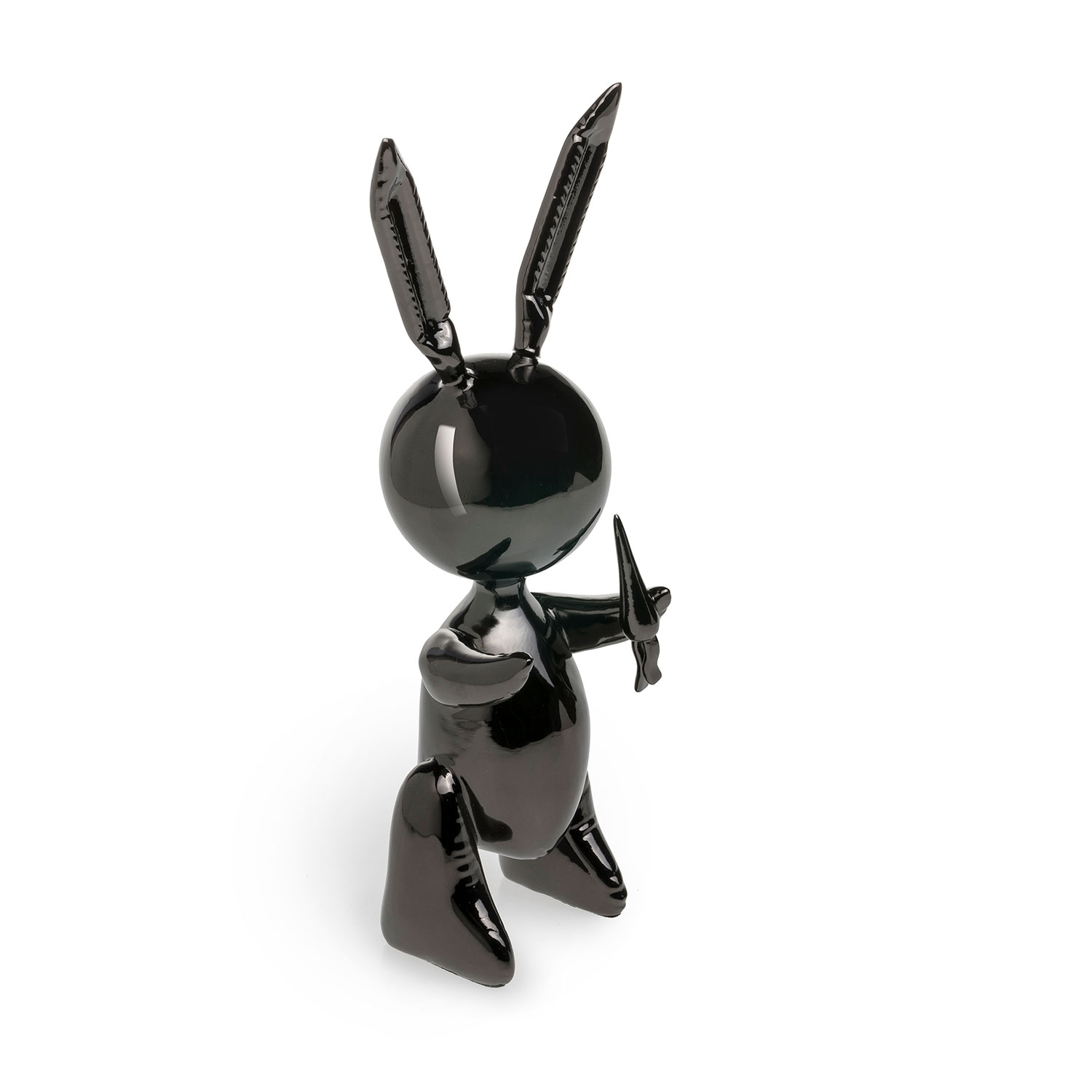 Product information
Limited Edition art piece
Designed by the artist Jeff Koons
Made of cold cast resin
Dimensions: 28 cm x 11 cm
Weight: 2 kg