Floris van Bommel men's blue leather lace boot finished with a striped pattern /

€ 199,90

€ 119,94
incl. VAT
---
Article n° : 10945/09
Width: G½
Last: 751
---
Ordered before 17:00, shipment same day

Delivered within 2 -3 workdays
Free shipment & returns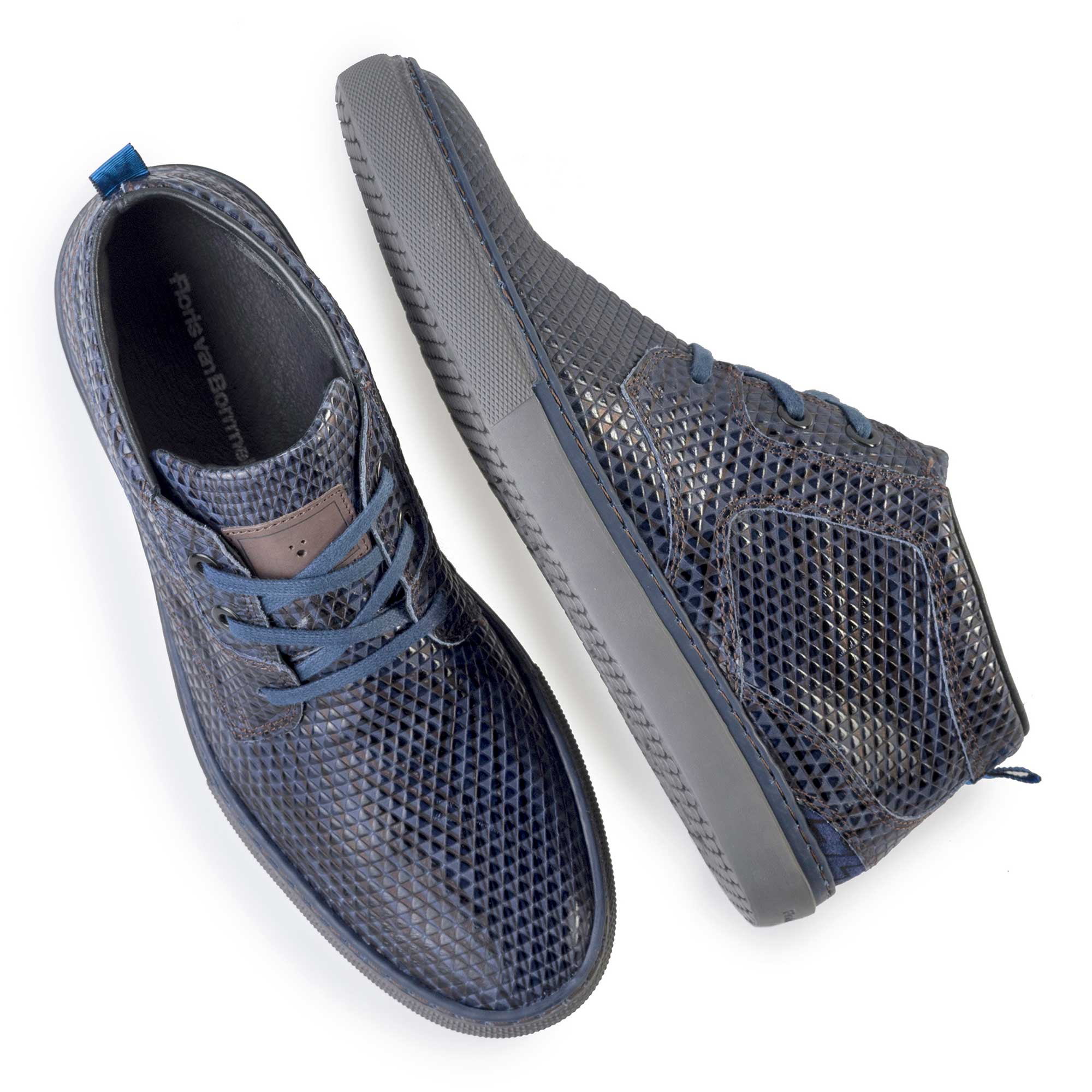 Floris about this shoe:

I think I was ruined in childhood by Rumpelstiltskin. 'Nobody, nobody, nobody knows.... that my name is Rumpelstiltskin.' From all daft fairy tales, I found that the daftest one. Why does that guy not want people to know his name? WHY? I suspect that it became an obsession. Nowadays I find nothing nicer then inventing funny or beautiful things and process that in our items without anyone noticing it. And if someone notices that person does not understand what is going on. With this shoe I placed some very tiny smileys on the bumps of the sole relief. A typical case of what you do not know you will not see. And I find that very funny. Apart from that, this is just a nice casual winter boot that you can use for all sorts (our commercial guys made me say this last sentence, but I believe it to be true...).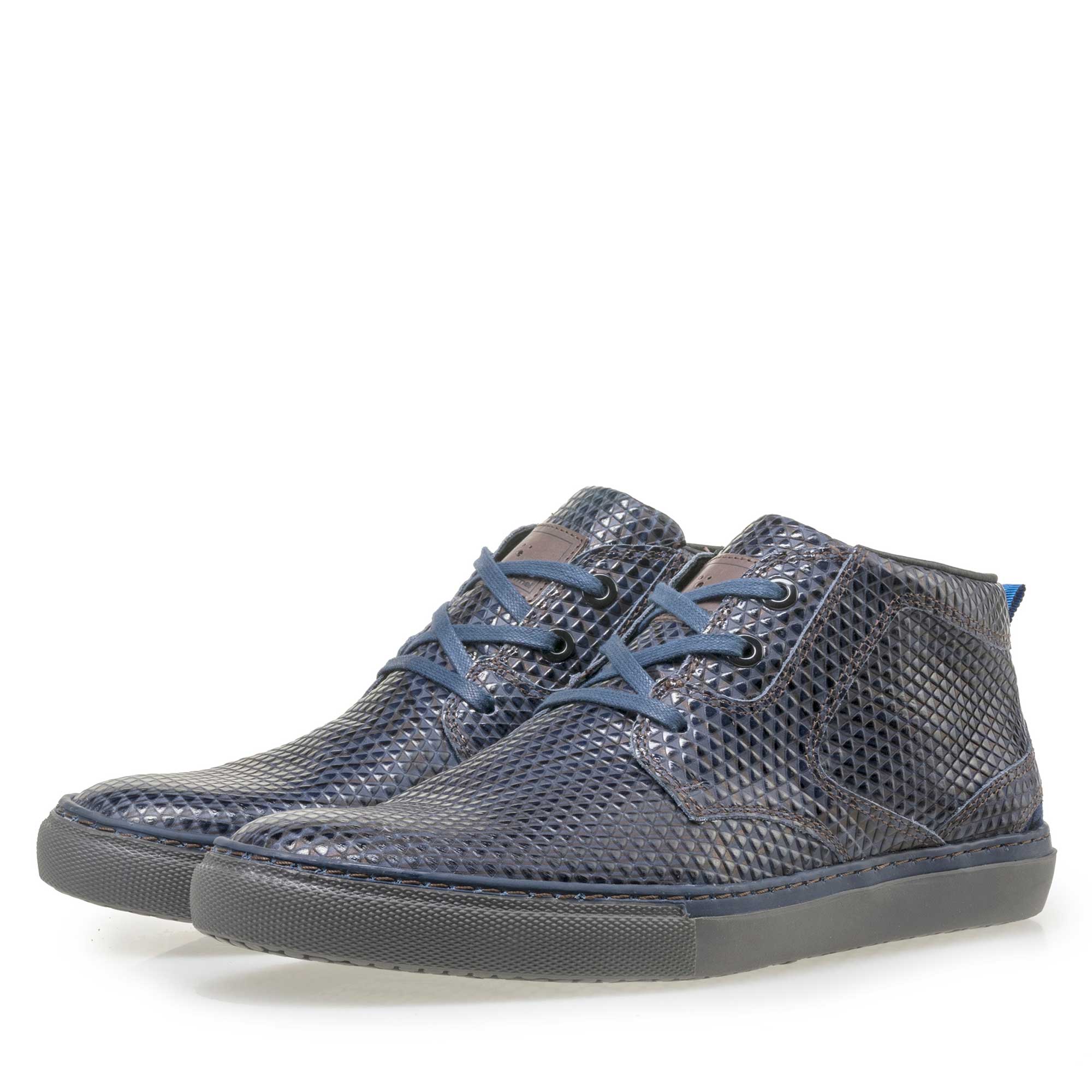 Product information
This men's blue lace boot has an all-over striped pattern and a black triangular print. The heel cap is made of dark blue suede leather finished with a black zig-zag print and blue piping. The sneaker has a full and round last which, for the most part, sinks into the sole. The grey rubber sole has a blue rubber trim line along the upper sole edge that is adorned with the lasered Floris van Bommel logo on the back of the shoe. The bottom of the sole has a bump relief pattern. The broad laces are made of blue cotton. The lining is made of black leather and the leather footbed is removable.
Matching Accessories
Blue leather belt with a triangular print (article number 75162/07).
There is a matching belt available for this shoe. The belt is in the same colour and made from the same material as the shoes. Details such as grain, texture and finishing methods are identical to those of the shoes. The belt can be manually adjusted to the desired size.