Floris van Bommel men's brown leather lace shoe /

€ 239,90

€ 119,95
incl. VAT
---
Article n° : 19103/01
Width: G½
Last: 109
---
Ordered before 14:00, shipment same day

Free shipping
Free returns in Germany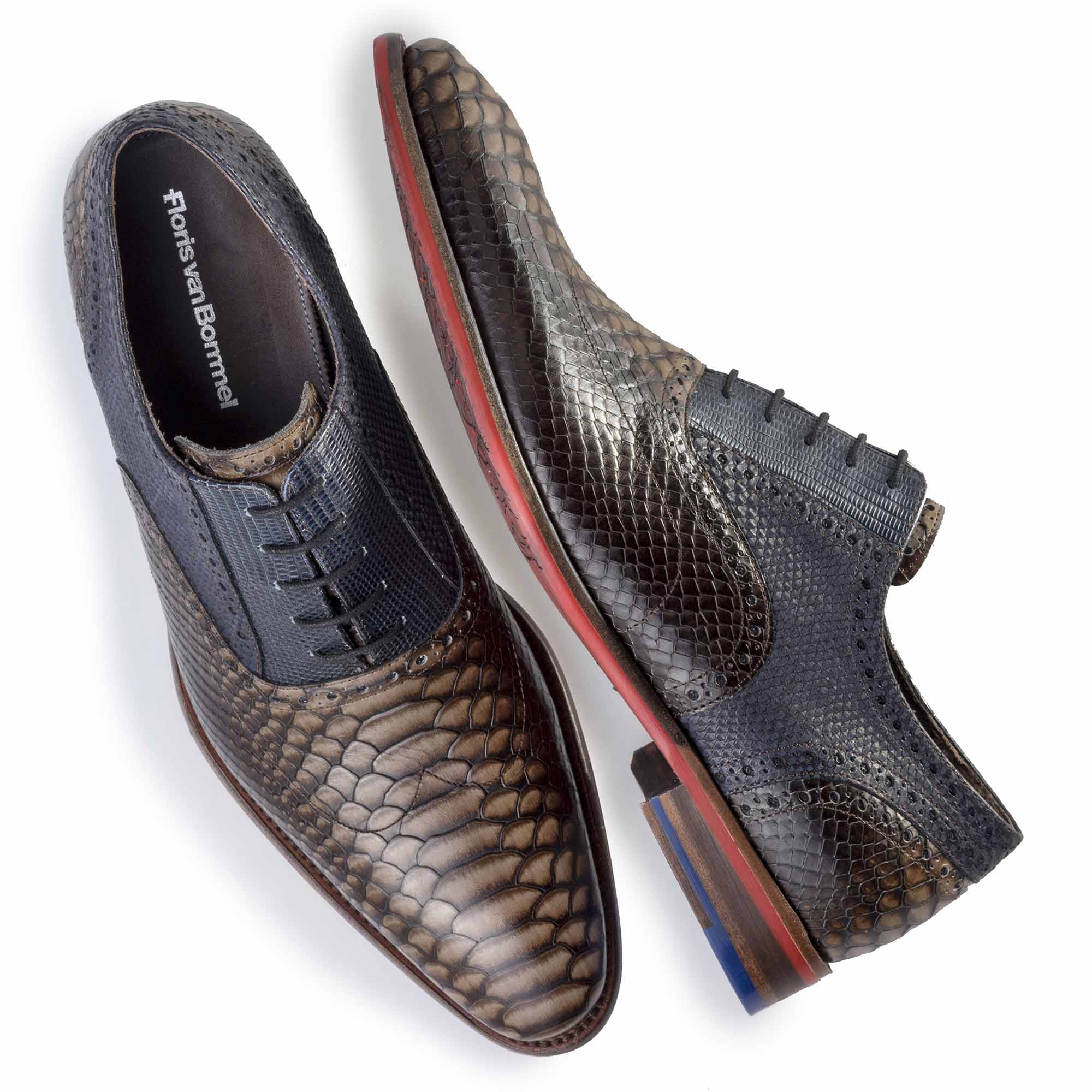 Floris about this shoe:

"Elegant shoes, right?! I've developed a new theory on elegance. If we are completely honest, elegance doesn't have much to do with the way one dresses but with the way you carry oneself. I gave this some more thought the other day while I was fiddling around with Einstein's theory of relativity and all of a sudden it hit me: E = MC2 stands for Elegance = Manners x Charisma2. There you go…. But back to the shoes! The manufacturing of material combinations as we have done for these shoes requires precision work. It is kind of like the anchovies on a pizza napolitana: Striking the right balance is soooo important. Of all the work that we are doing to launch a new collection within half a year, this is usually the last step we undertake. By then, we have delved so deeply into new leather types and colours that we can figure out the best combinations with our eyes closed. We've tried to keep the number of variations compact but in the end, we didn't really succeed. Therefore: Choose wisely! In the meantime, I'll ponder some more about elegance… and will get back to you on this!"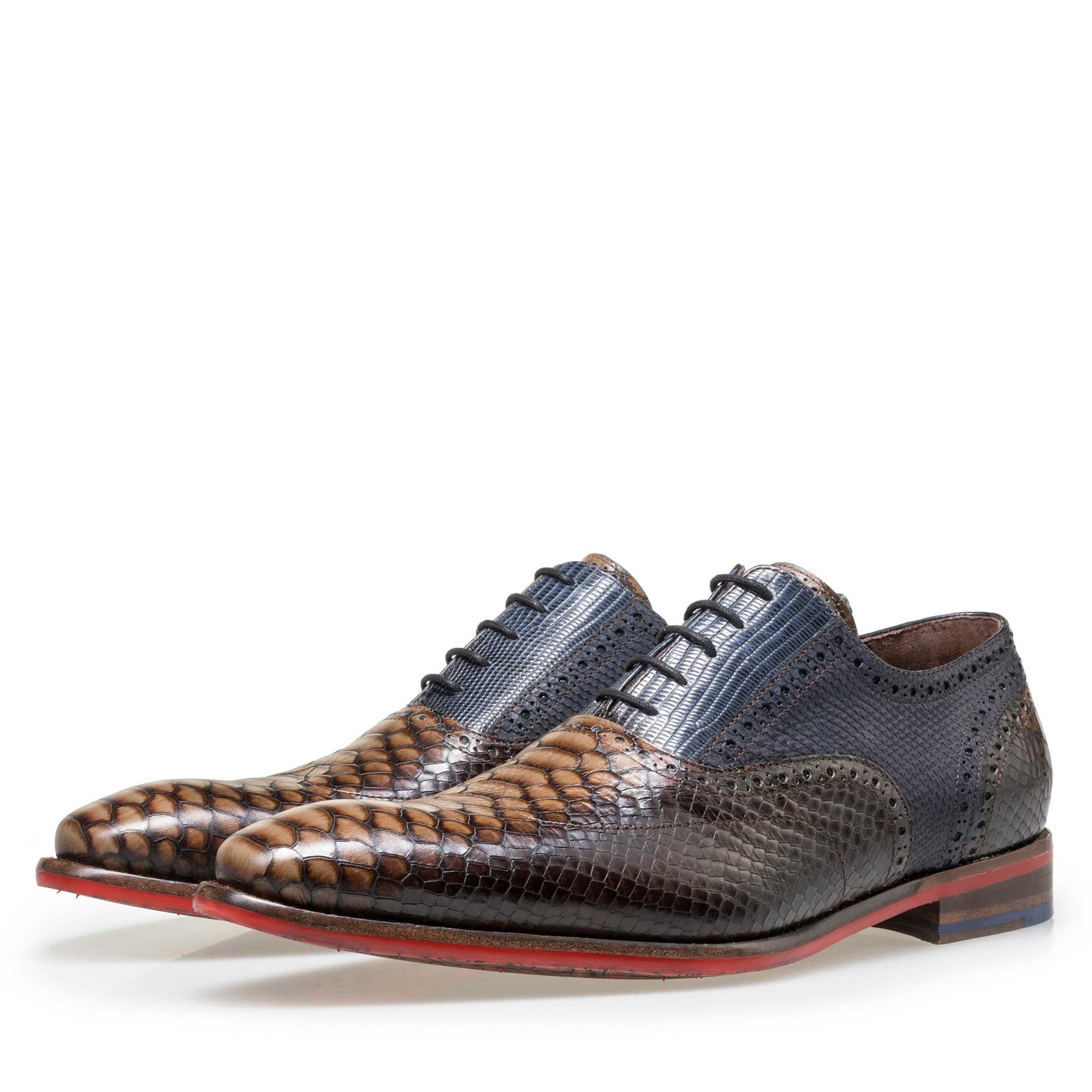 Product information
This lace shoe is made of various colours of leather and is finished with a snake relief pattern. The wingtip-shaped toe area and the heel cap are made of brown leather, while the lace flap and the sides are made of blue leather. Around the lace flap and top line, the derby is adorned with decorative perforations. The round laces are made of black, waxed cotton. The dark red rubber sole has an all-over print in the shape of small shoes and the sole's red colour is also visible along the sides. The heel is partly made of slip-resistant rubber and partly made of leather. The lining and footbed are made of brown calf's leather. This elegant shoe also works perfectly with more casual and sportive outfits.
Matching Accessories
Brown leather belt with a snake pattern and a width of 3.5 cm (article number 75172/00).
There is a matching belt available for this shoe. The belt is in the same colour and made from the same material as the shoes. Details such as grain, texture and finishing methods are identical to those of the shoes. The belt can be manually adjusted to the desired size.