Floris van Bommel dark blue men's suede lace boot /

€ 169,90

€ 84,95
incl. VAT
---
Article n° : 10938/05
Width: G½
Last: 794
---
Ordered before 17:00, shipment same day

Delivered within 2 -3 workdays
Free shipment & returns
Ordered before 17:00, shipment same day

Delivered within 2 -3 workdays
Free shipment & returns
Add to Cart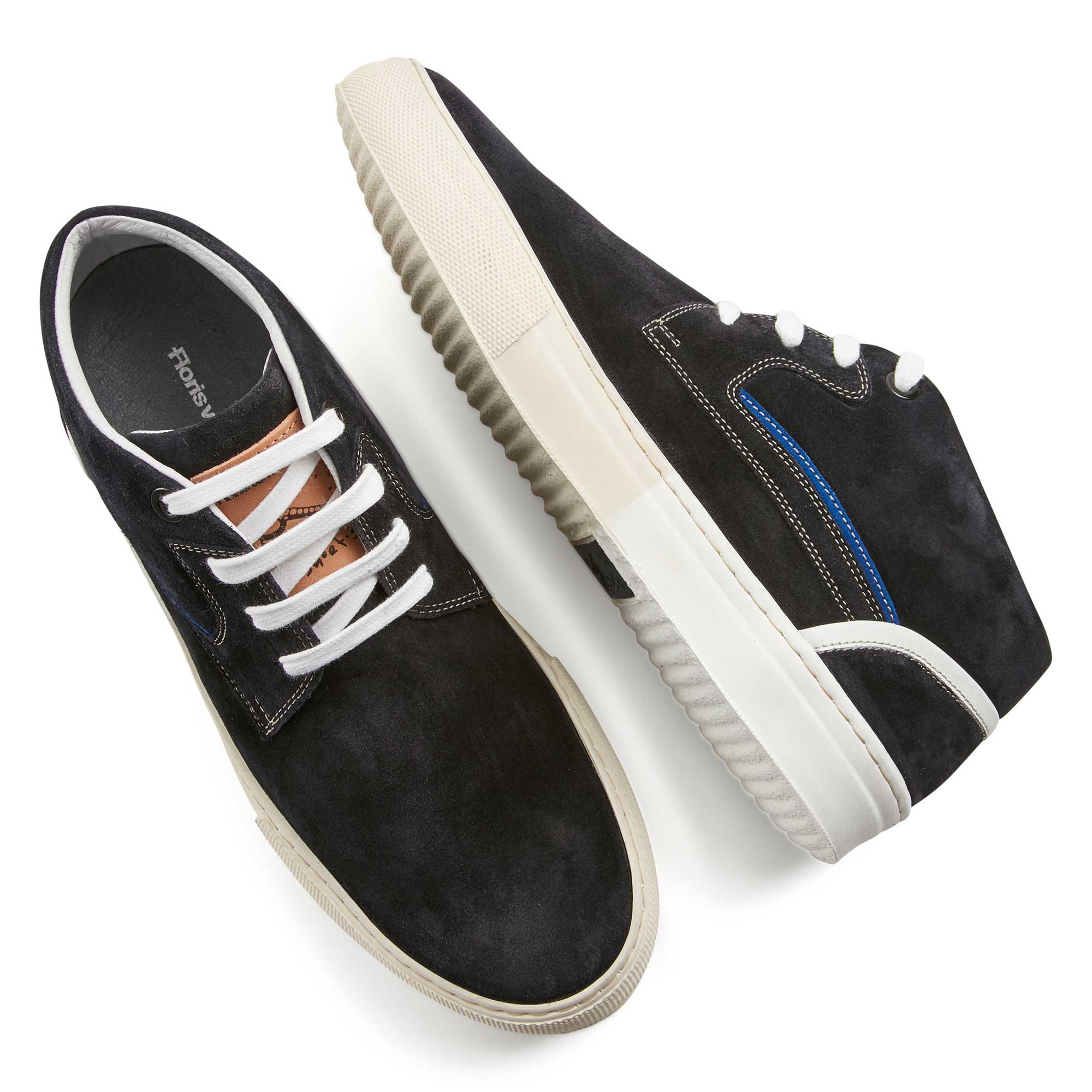 Floris about this shoe:

"The outsole of this shoe consists of two different white tones: the front is cream-coloured and the heel is snow-white. The two tone effect is achieved through good old craftsmanship. At the sole manufacturers, a massive, rectangular piece of rubber is placed directly into the metal mould. At the front, they place a cream-coloured piece and at the back a snow-white piece. After the mould is closed, the pressure and heat cause the rubber to melt and take on the shape of the sole. When you take a closer look at the sole, you will notice that not one sole is identical to the next and that the lines between both colours aren't exactly straight either. Thus, unique shoes : ) Apart from that, this is a really nice basic shoe that is suitable for almost any occasion."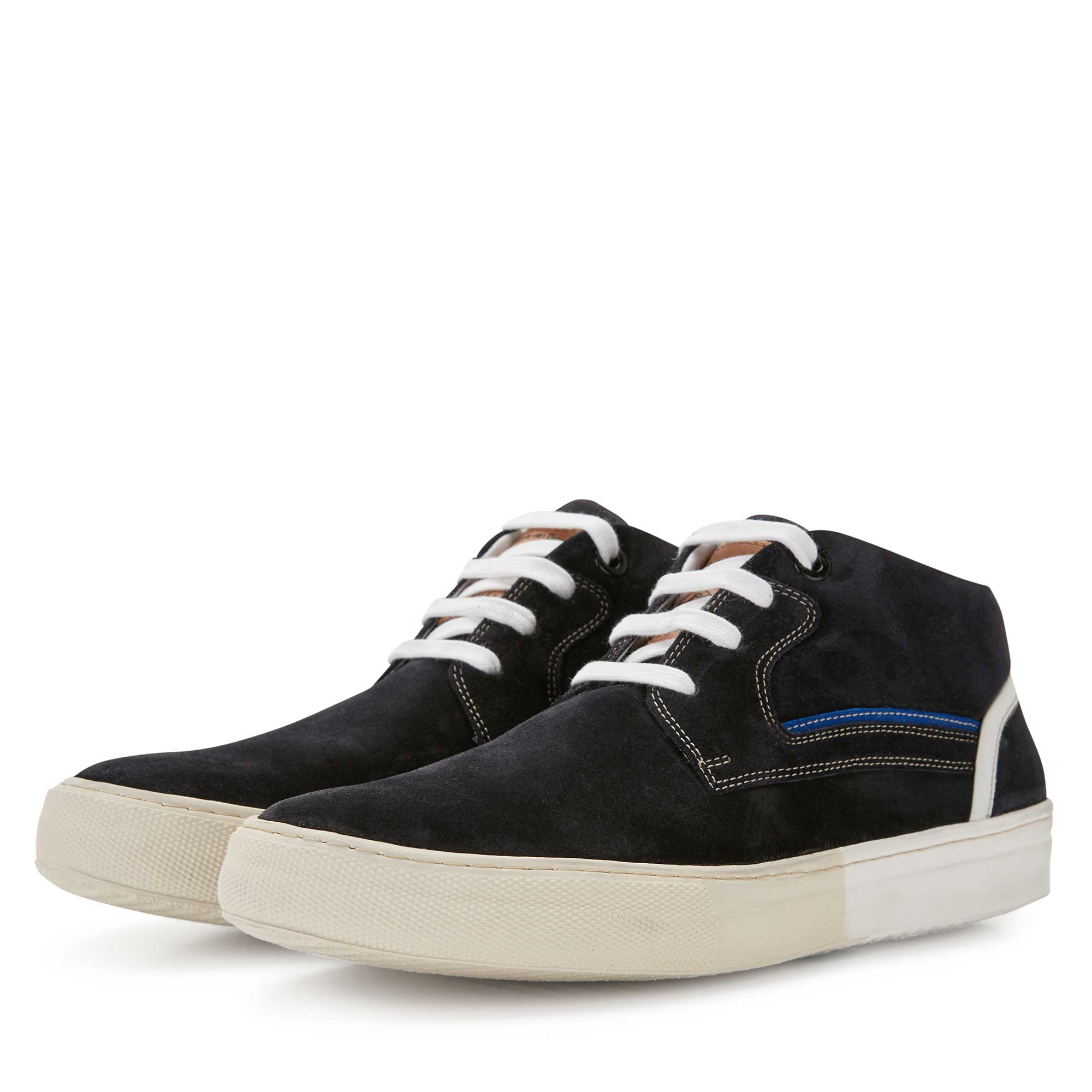 Product information
This lace boot is made of Italian suede, available in dark blue. The shoe has been finished with a decorative white leather piping around the back of the heel. The boot's toe cap has a full, round shape and is for the most part embedded in the sole. The outsole is made of white and off-white rubber. The same rubber is also visible on the welt which has been stitched to the shoe. The flattened laces are made of white cotton. The white leather lining and the leather footbed are fully removable.
Matching Accessories:
Dark blue suede leather belt with a width of 3.5cm (article number 75153/11).
There is a matching belt available for this shoe. The belt is in the same colour and made from the same material as the shoes. Details such as grain, texture and finishing methods are identical to those of the shoe. The belt can be manually adjusted to the desired size.