Floris van Bommel men's black leather lace boot finished with a snake print /

€ 199,90

€ 119,94
incl. VAT
---
Article n° : 10786/23
Width: H
Last: 749
---
Ordered before 14:00, shipment same day

Free shipping
Free returns in Germany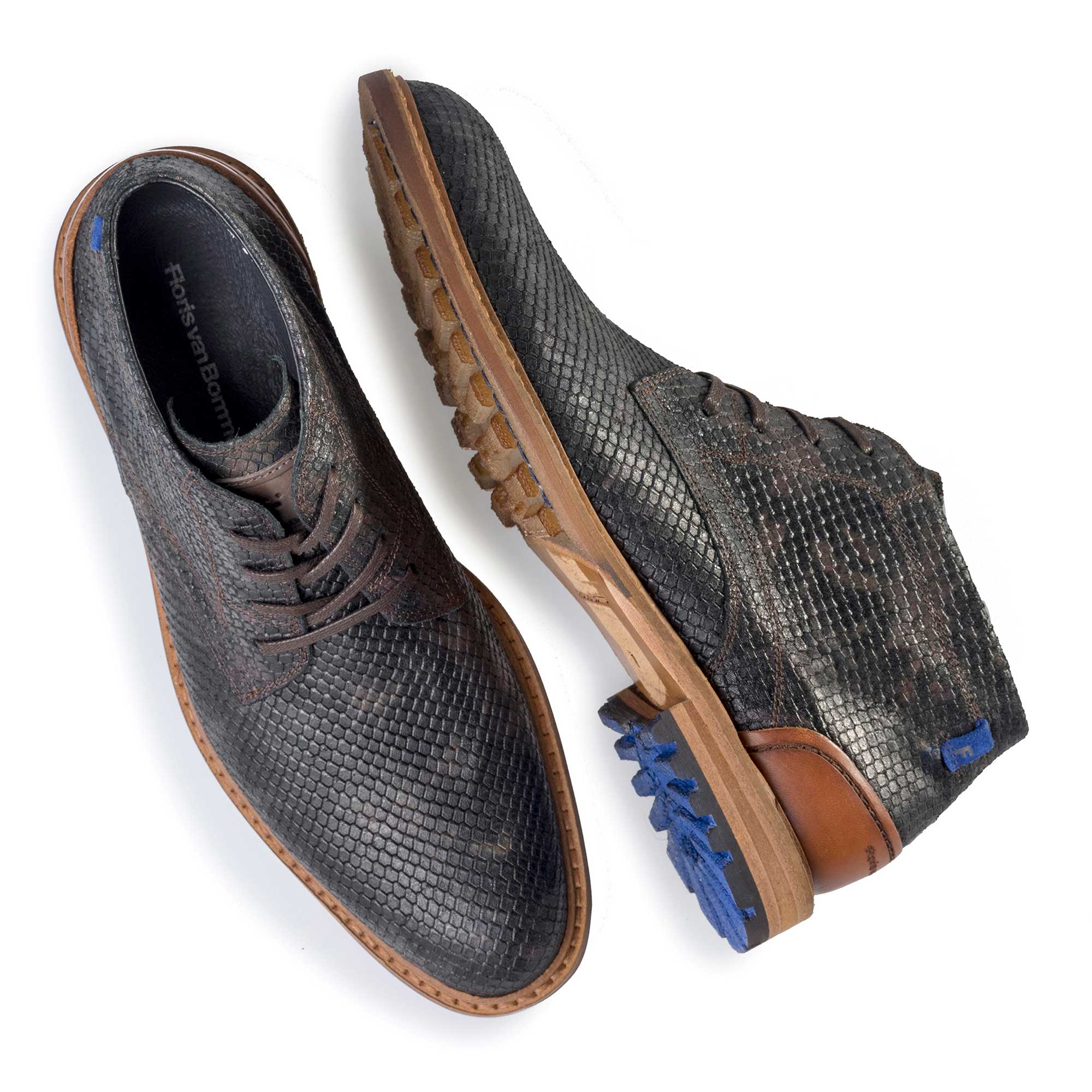 Floris about this shoe:

"For this boot, I had to set up a small, internal lobby group because the leather we use for the heel cap is actually not the type of leather used for shoes. It's typically used to make belts from because it is much thicker and stiffer than shoe leather. The thickness of the leather allowed us to place a groove on it through which the stitching runs. This looks really nice, elegant and sturdy at the same time. Apart from the technical challenges and the fact that we even had to adjust the shape of the sole to make this happen, it is first and foremost… expensive. "Can't we just use a normal piece of leather?" "Does it have to have the groove? Can't we do the stitching without the groove?" Ultimately, in Moergestel, our 'love for the shoe' has prevailed once again. Our tech guys found a great way to emboss the groove using a special laser technique. This way, the boots comes with a great looking heel cap. Without a doubt, this is one of our best winter boots. If I were a guru from the world of fashion, I'd call this style 'city casual'. But since I'm obviously not, I'll simply call it a really great looking shoe."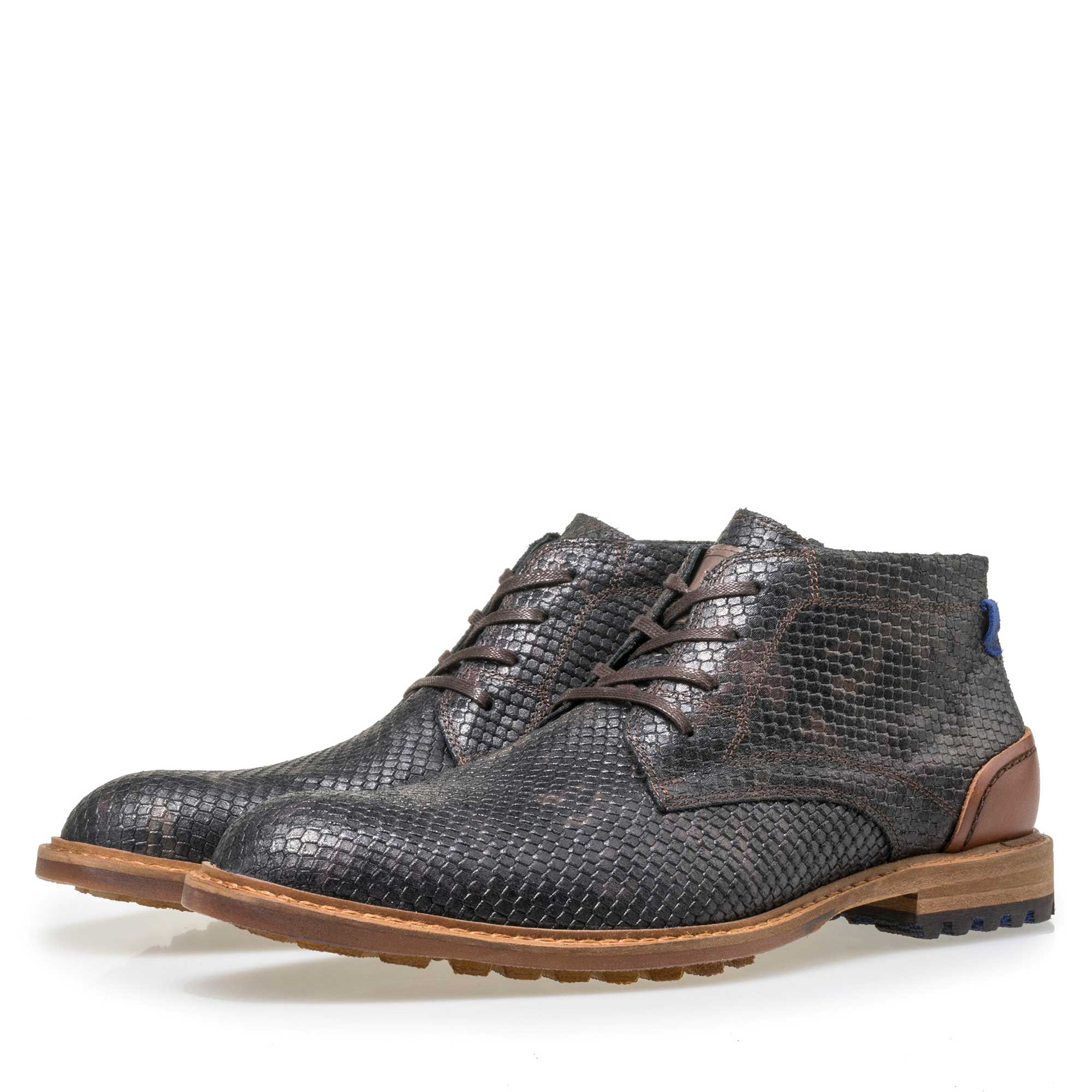 Product information
This casual and robust city boot is made of black leather finished with a snake pattern. The heel cap is made of black smooth harness leather adorned with a lasered logo. The sole is made of a brown rubber that is finished with leather. The heel is made of several layers of leather finished with a blue rubber heel tip. The broad laces are made of dark brown cotton. The lining is made of black calf's leather and the footbed is fully removable.
Matching Accessories
Black leather belt finished with a snake print and wrinkle effect and with a width of 4 cm (article number 75166/12). The belt has a cobalt blue leather lining and a Floris van Bommel logo-branded buckle.
There is a matching belt available for this shoe. The belt is in the same colour and made from the same material as the shoes. Details such as grain, texture and finishing methods are identical to those of the shoes. The belt can be manually adjusted to the desired size.