Floris van Bommel grey lace boot /

€ 199,90

€ 99,95
incl. VAT
---
---
Ordered before 14:00, shipment same day

Free shipping
Free returns in Germany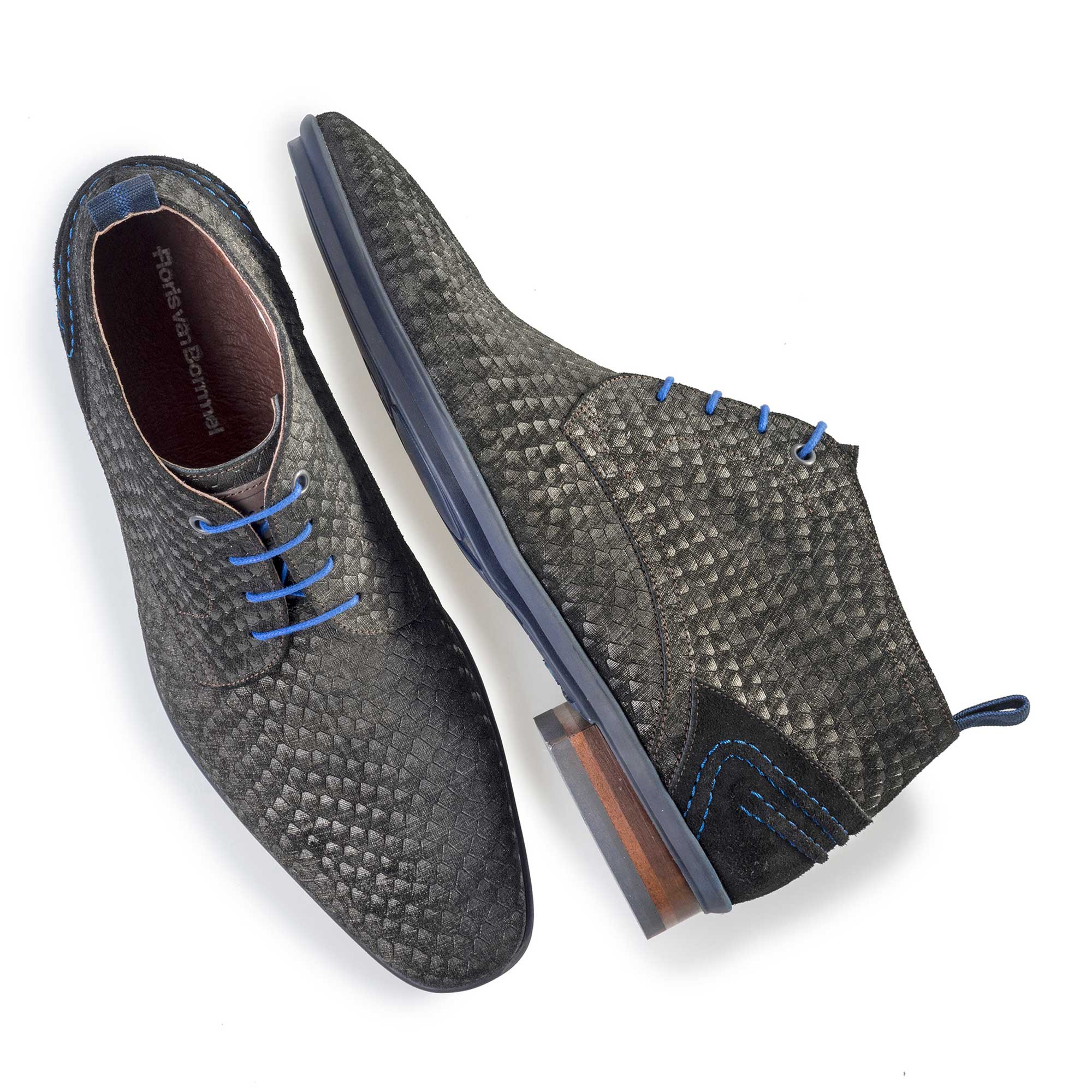 Floris about this shoe:

Some stories start to lead their own life. I found that out with this shoe. Underneath the sole of this shoe there is a drawing of a folded bird. I made this years ago, but I have not been involved with it since. A while back I was in our shop in Antwerp. I always have a chat to see how things are and what is selling well. They all agreed that there was one shoe that was doing really well: 'The flamingo'. I did not understand one bit. But finally I found out that it was all about the bird underneath this shoe. Maybe slightly influenced by the famous ZOO of Antwerp around the corner of the shoe but the whole line was renamed 'The flamingo'. So if you consider this shoe, it is now called: 'The Flamingo'!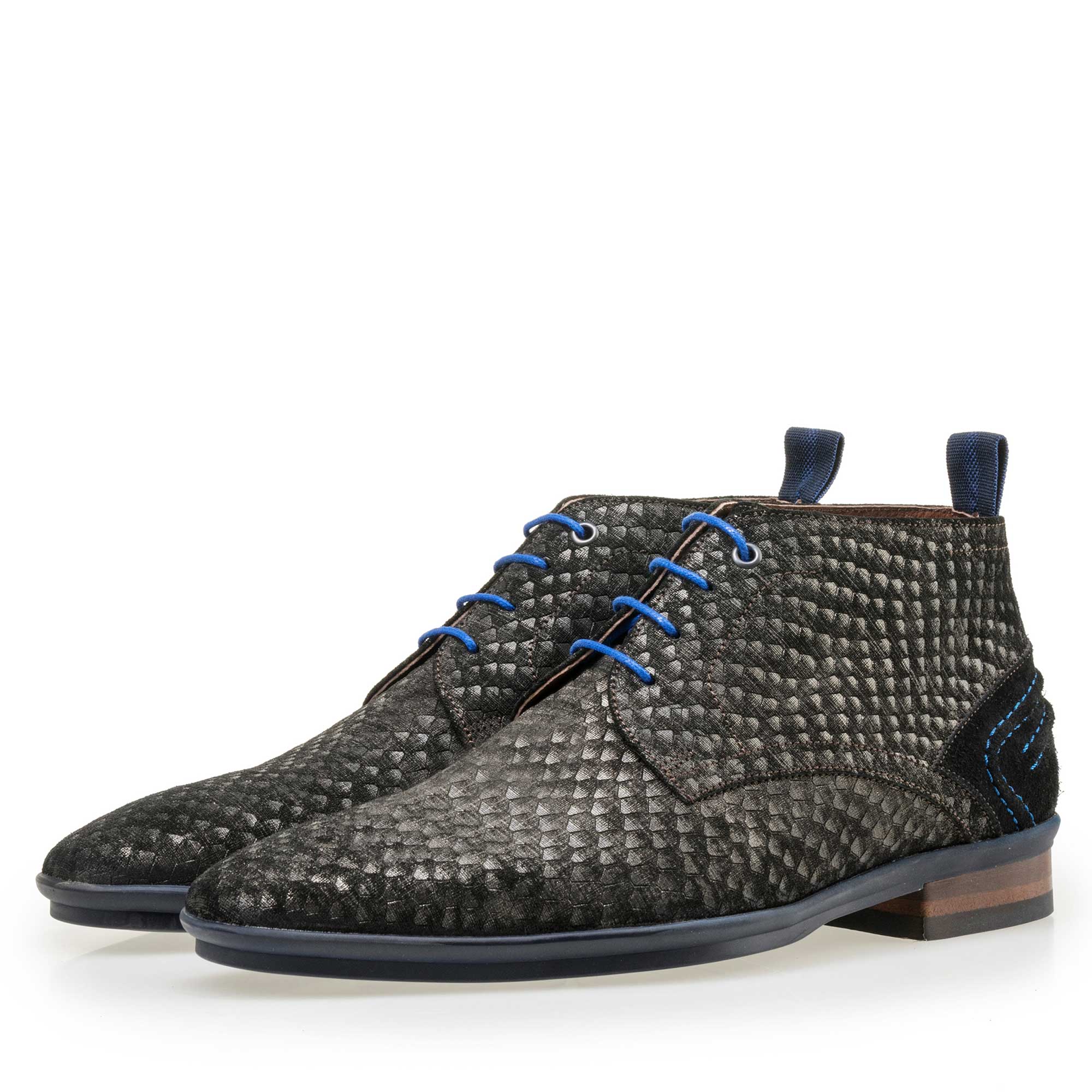 Product information
This mid-high lace shoe is made of grey suede leather finished with a snake relief pattern. The boot's toe cap has a slim shape and an overall dressy look. The heel cap is made of black suede leather adorned with contrasting, decorative stitching. The sole is made of blue rubber. The heel is made of several layers of leather and is finished with a blue rubber heel tip. The round, cobalt blue laces are made of waxed cotton. The brown lining is made of leather and the suede leather footbed is removable.
Matching Accessories
Grey suede leather belt with a snake pattern and a width of 4 cm (article num-ber 75163/00).
There is a matching belt available for this shoe. The belt is in the same colour and made from the same material as the shoes. Details such as grain, texture and finishing methods are identical to those of the shoes. The belt can be manually adjusted to the desired size.